Lidar system for autonomous car includes two parts: lidar sensor device, lidar arrangement device. The lidar sensor device mentioned above contains a Light Transmitting module, a light receiving module, a light guiding module, a housing, a chassis, and electronics (not shown in the figure) such as processor and memory.
Source: WISPRO Consulting, 2019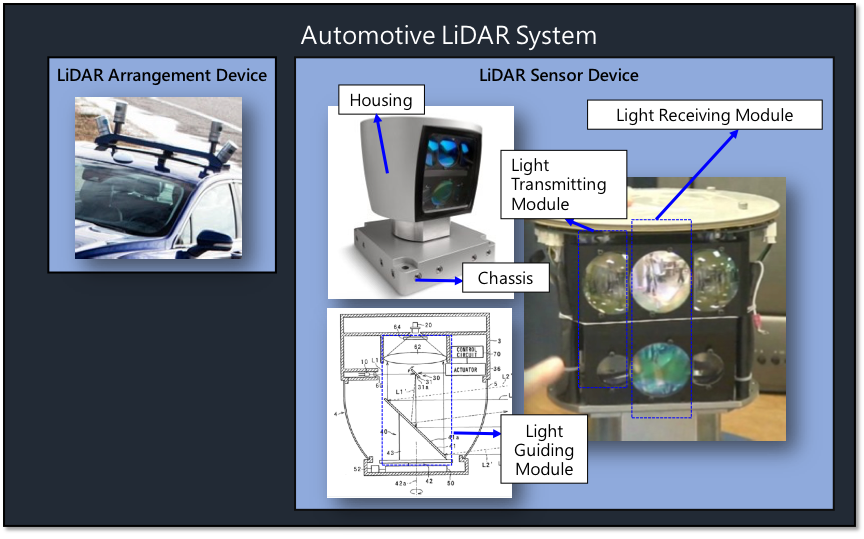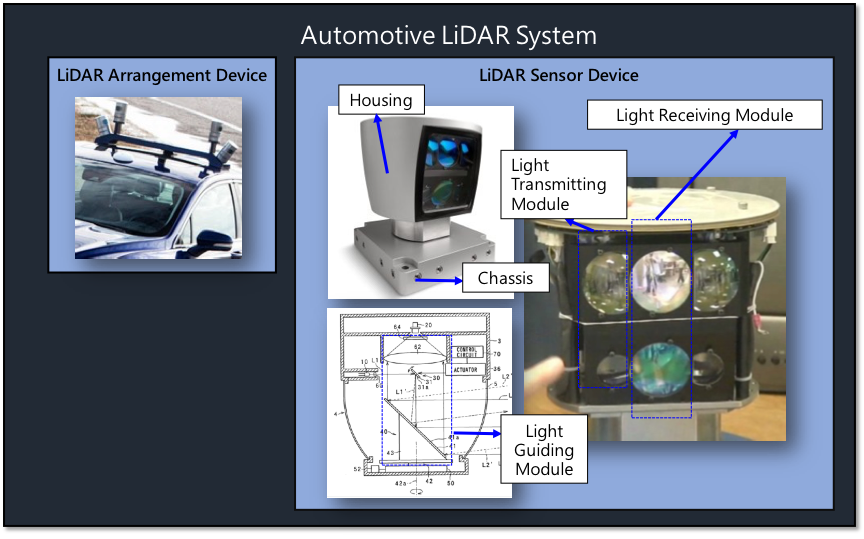 Figure 1: System structure of an Automotive LiDAR System
We, in accordance with the structure of Lidar, establish the product vs. technology structure (hereinafter referred to as the product technology structure) and continuously use this structure to conduct the patent related tasks and analysis like:
Search, classify and analyze global patents

Tracing technology development and trend

Analyze the patent portfolios and core technologies of the world's leading start-ups(e.g. Quanergy, Innoviz, Oryx) and big high-tech companies. (g. Waymo)

Analyze the country/region coverage, quality and value of the patent portfolios of the global major companies.
Source: WISPRO Consulting, 2019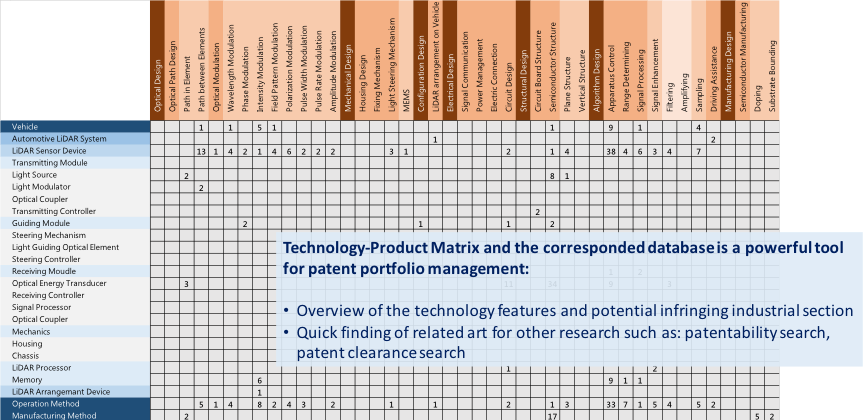 Figure 2: Technology-Product Structure
About the Author: Eugene Lu | Bace Tseng | Steven Chang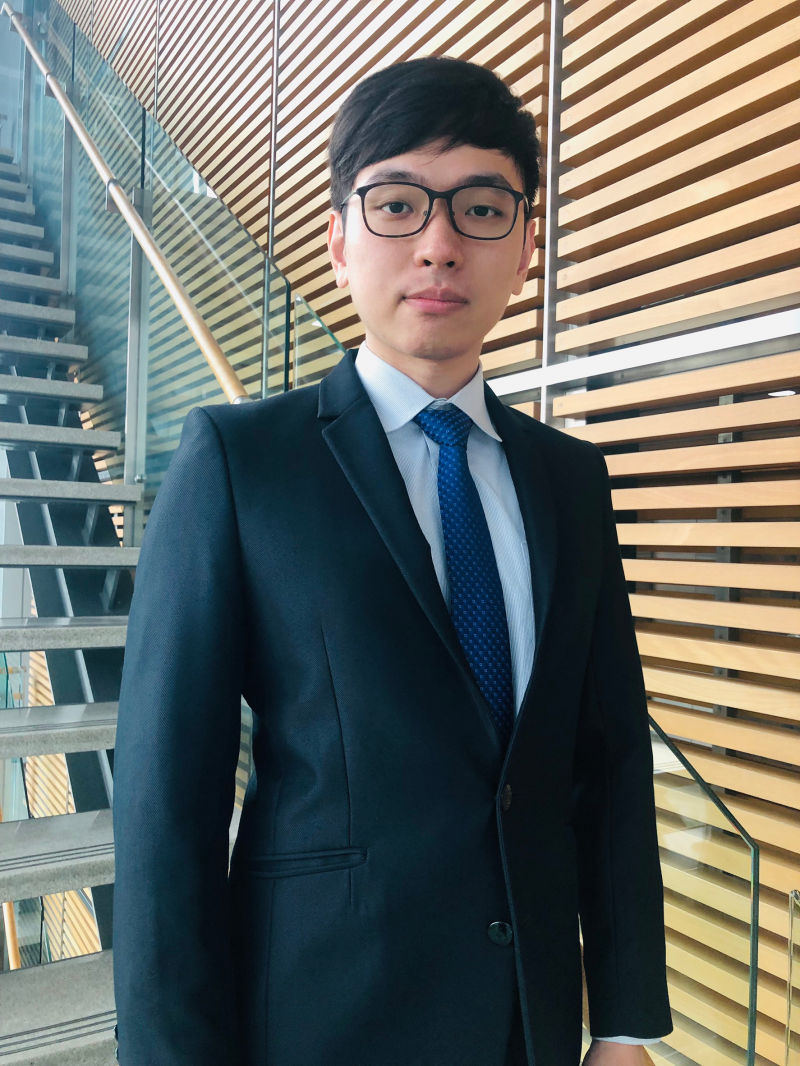 Eugene Lu is an analyst of WISPRO group. Focusing on emerging technologies in both automotive and medical device industries (including autonomous car, EV, medical imaging, robotics, and machine learning), he specializes in technology landscaping, IP asset deployment and IP risk management.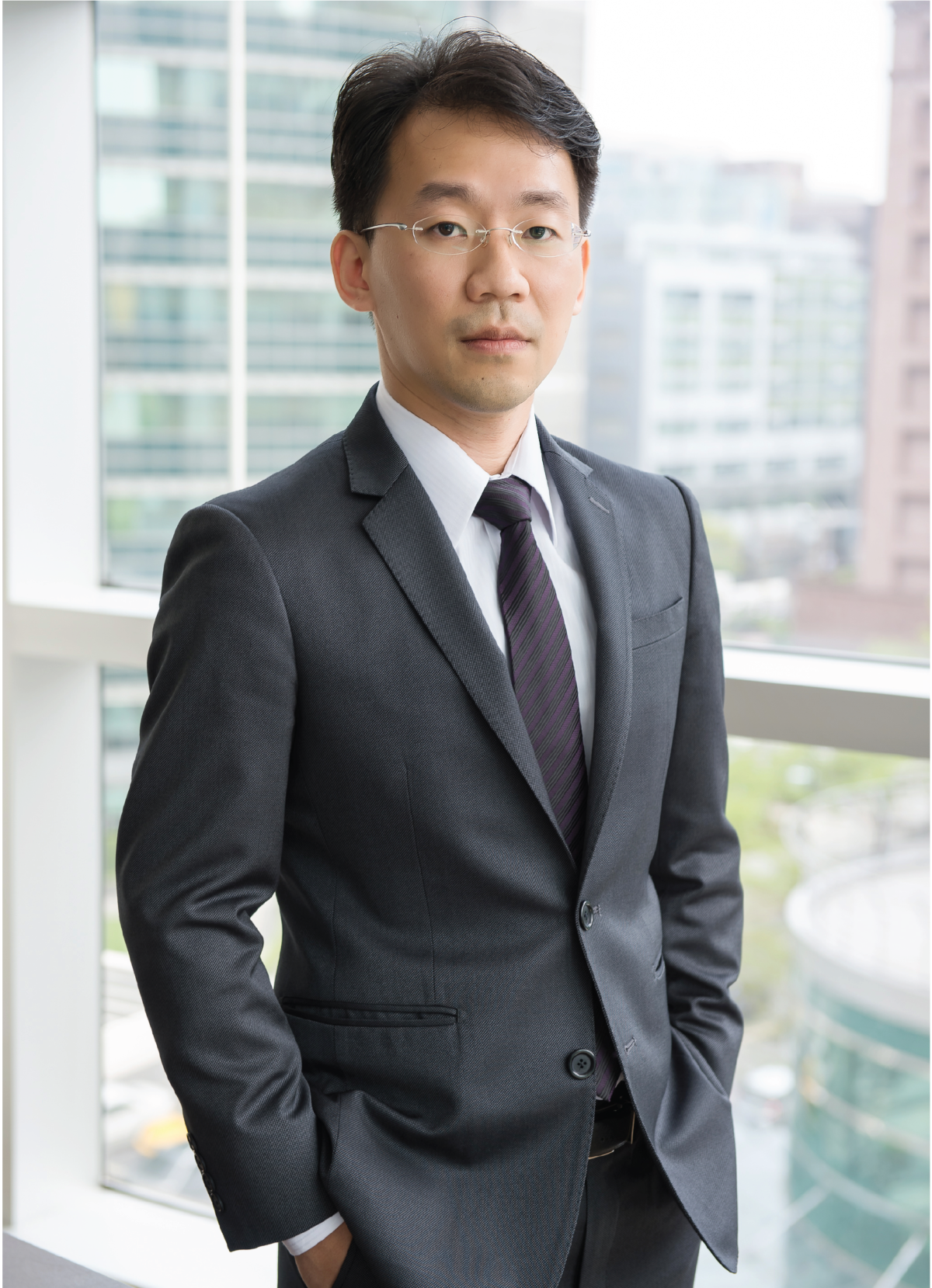 Bace Tseng is the Vice President of WISPRO Group and the firm's lead patent 
consultant.
 His expertise focuses on
semiconductors, MEMS, nanotechnologies, medical devices, displays, touch panels, and wireless power transmission
.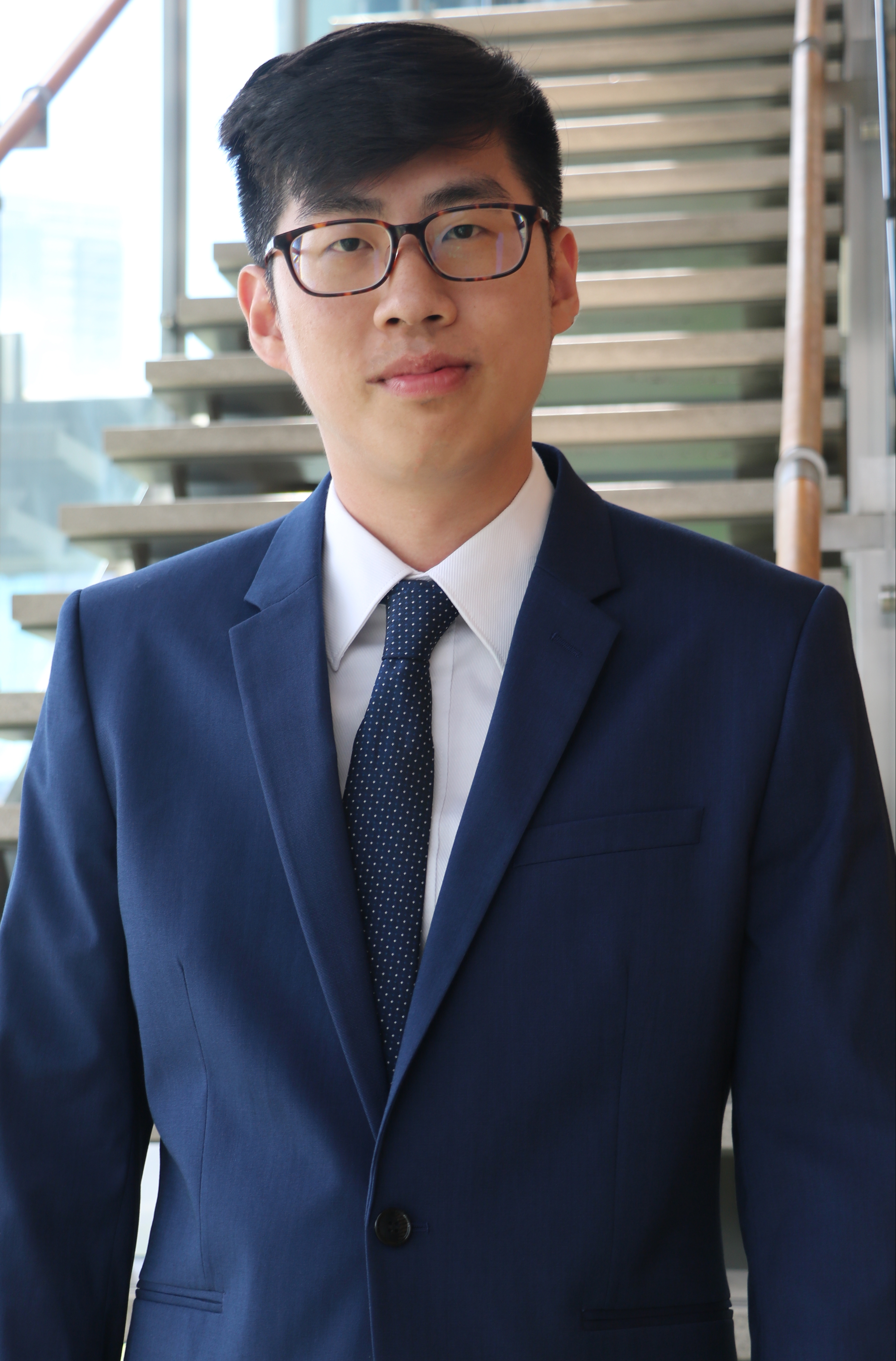 Steven Chang is the project manager of Wispro Group and firm's seasoned data analyst. His technology focus is on semiconductor, CMOS image sensor, AI computer vision, autonomous car, wireless communication, 5G standards.