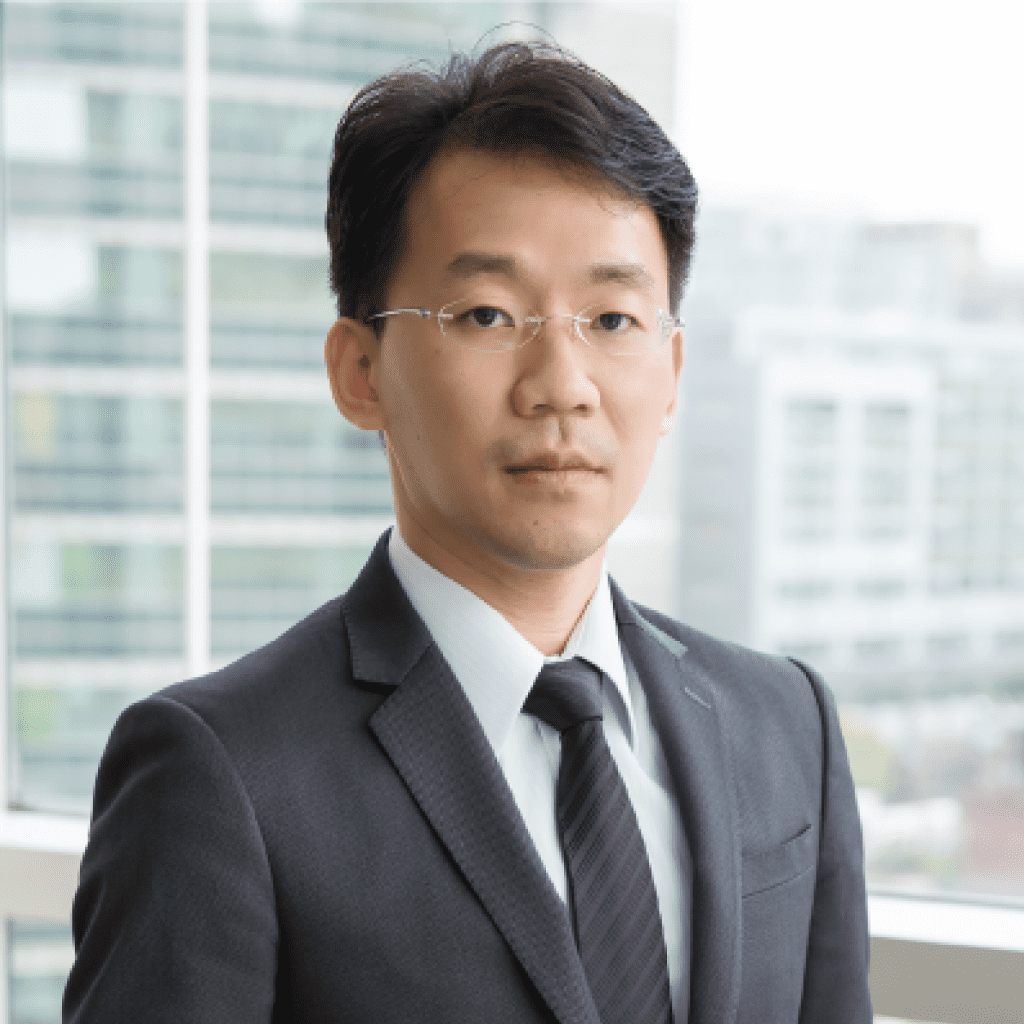 Bace Tseng
Chairman of Wispro
Chairman of Scienbizip Group
Mr. Tseng has extensive experience in assisting multinational companies throughout Asia with patent risk analysis and the design-around process in connection with infringement litigation defense. He has managed numerous high-profile invalidity litigations in the U.S. and Germany by providing prior art and claim construction analysis.
Prior to joining the firm, Mr. Tseng served as an engineer for the Industrial Technology Research Institute of Taiwan (ITRI) and National Chung-Shan Institute of Science and Technology(CSIST).
Mr. Tseng holds a Master degree in Engineering and Systems Science from National Tsing Hua University.
Professional Activities
Lecturer, Multi-Disciplinary Management of Technology Training Program for Senior Personnel, MMOT, by Cornerstone Intellectual Property Foundation Lecturer(2015~2016), Intellectual property and international business law in medical device industry, a 3-credit course by National Cheng Kung University(NCKU) Lecturer(2015), Innovation and business model of big data of patent and M&A, a 3-credit course by Soochow University(SCU) Co-principal Investigator(2016-2019), Enhancement and value-added project for patent search by Industrial Development Bureau, Ministry of Economic Affairs (IDB, MOEA) Keynote speaker(2019), China Intellectual Property Policymakers Summit in Shenzhen Advisory committee member(2018~2022) of administrative affairs in department of Engineering and Systems Science, National Tsing Hua University Advisory Committee Member(2021~2022) of MIH Consortium
Primary Practice
IP Strategy for Ecosystem and Business Model
IP Due Diligence for Investment
IP Portfolio Management Patent Risk Management
Patent Monetization
Patent Landscape Analysis
Patent Life cycle management(PLCM)
Primary Practice
Electric Vehicle, Autonomous Vehicle, Medical Device, Display Technologies, MEMS, Semiconductor Manufacturing Processes and Equipment, Robots.
Publication
專利侵權訴訟戰火起 觸控將成新戰場 優化智慧財產經營 觸動全球多元獲利自主控制技術市場,電子時報,2011/04/21刊登
智財布局非隨機 談產品技術生命週期與智慧財產布局,電子時報,2012/03/29刊登
傳統專利地圖恐難指路:淺談產業化專利地圖創新,電子時報,2012/06/21刊登
從三星AMOLED專利網看平面顯示技術專利布局策略,電子時報,2012/08/30刊登
從無線電力傳輸看產業聯盟與技術標準的運作與參與,電子時報,2012/11/08刊登
智慧財產營績營績效不應以量取勝 別再花時間維護過時專利,電子時報,2013/04/25刊登
面對專利風險不應心存僥倖 做好準備方能逆轉勝,電子時報,2013/05/23刊登
企業專利戰不該只是消耗戰力 吸取經驗才能真正「轉大人」,電子時報,2013/12/12刊登
突破智慧財產營運三大關鍵 改造、整合、創新缺一不可,電子時報,2014/03/13刊登
指紋辨識熱潮下的危機 專利巨鯊即將現身,電子時報,2014/04/24刊登
從AuthenTec的專利布局看賺取「智慧財」關鍵要素,電子時報,2014/06/05刊登
智慧資本vs.智慧財產 看三星整合與布局,電子時報,2014/10/09刊登
從台積電跨入封測事業 談產業變動精準預測法,電子時報,2014/11/27刊登
千億科技預算怎麼用最夠力 研發管理與智財配套是關鍵,電子時報,2015/03/12刊登
翻轉智慧財產營運 將費用轉為收入,電子時報,2015/05/21刊登
建構生命週期評估機制 分階段審視評估專利價值,電子時報,2015/06/18刊登
搶攻工業4.0商機-感測技術布局要後發先至 專利成關鍵,電子時報,2015/07/02刊登
為何台灣不能?從專利貨幣化目的 建置專利布局的專業機制,電子時報,2015/12/03刊登
運用專利巨量資料,優化專利品質及全流程營運,電子時報,2016/01/14刊登
由全球產業及專利分析數據,看台灣ADAS產業發展關鍵,財團法人車輛研究測試中心電子報,2017/08/15刊登
Product and Technology structure of Lidar,2020/01/02刊登
Autonomous driving and Lidar,2020/03/24刊登
Keeping an Eye on Self-Driving Technologies: A LiDAR Perspective,2020/07/29刊登
Funding V.S. Patenting: the Innoviz and Robosense Comparison,2020/08/04刊登
挖掘專利數據所潛藏的資訊,2020/10/24刊登
手機刷臉被口罩擊潰,屏下指紋解鎖蓄勢待發,2020/07/06刊登
量子霸權競賽 – 好的人才將是致勝關鍵:透過專利數據挖掘稀缺關鍵技術人才,2020/07/14刊登
如何因應「上市上櫃公司治理實務守則」建立智慧財產管理制度? 世博經理周靜: 運用數位化工具快速有效地管理公司智慧財產,2020/09/18刊登
EUV光阻劑先驅-Inpria專利佈局分析 ,2021/02/07刊登